Tonight, little man fell asleep early, which meant special time with the big kids.
I pulled out the thank you notes, cards, paper, and markers and began scrolling some gratitude letter writing – soon they joined in.
We listened to the radio while writing and drawing some thanks. I had considered doing a movie or a show / tv time – but I'm so glad I opted for some creativity time instead.
When I sat down I DID NOT ask them if they wanted to write thank you notes draw make gratitude cards etc. I JUST DID IT. Myself. I STARTED. I PRACTICED.
Lils came over almost immediately and asked what I was doing. "Creating thank you notes", I said. "Oh! Ill help you! ", and just like that, our connection magic began.
It doesn't have to be huge or grandiose. Its tiny, incremental, little PlayFULL moments that you lean into, embrace, and give your yes to.
We have about 12 colorful envelopes headed out in the mail tomorrow.
And I secretly created an I LOVE YOU note for each of them to find in the morning on the breakfast bar.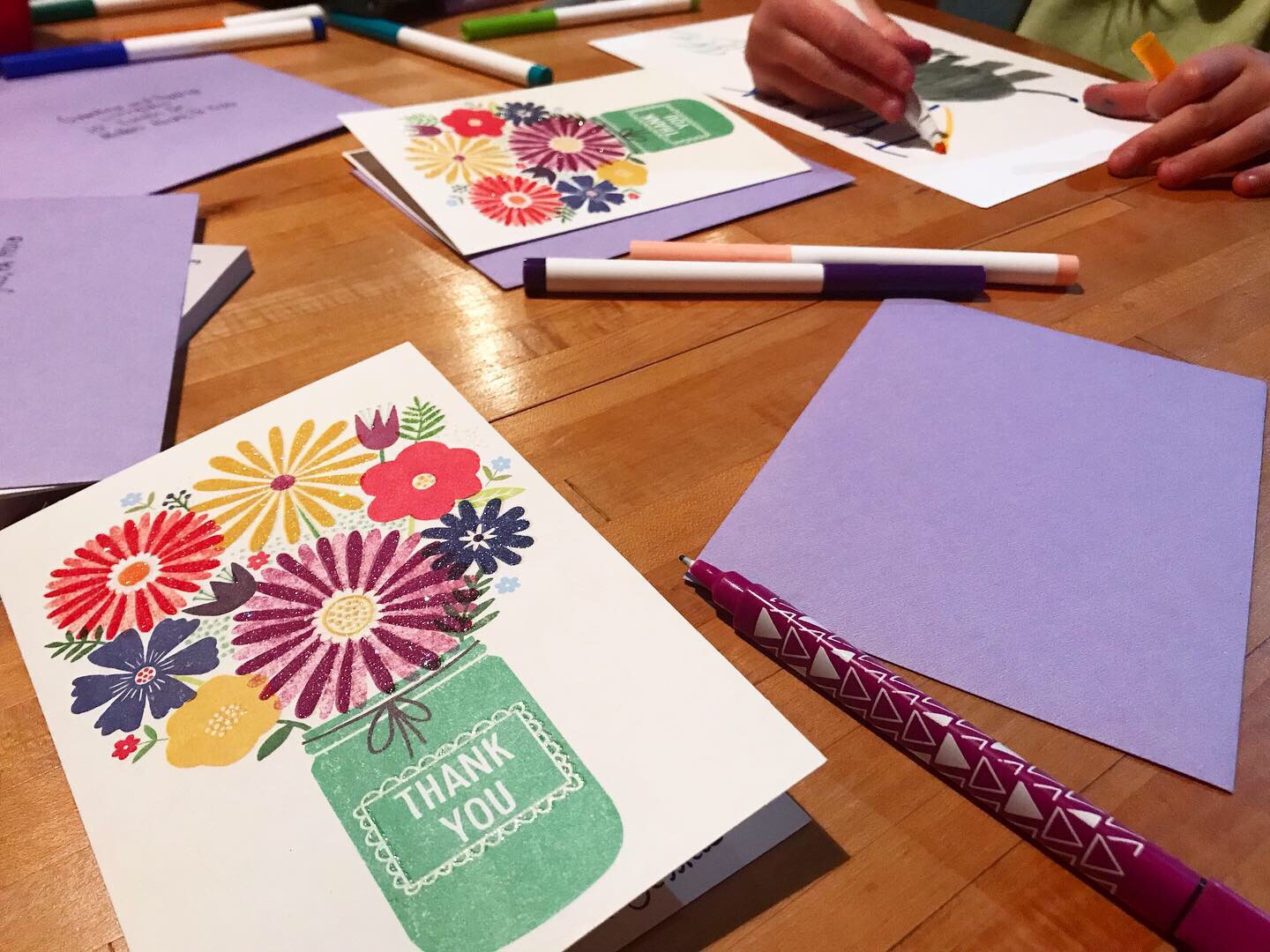 #howweplay #cultureofconnection #theplayfullway #bravewriterlifestyle #bravewriter #selfdirectedlearning #selfdirectededucation #selfcare #mamamayi #mamamayishop #playtolearn #everydayplayhacks #playislearning #lifelonglearning #homeschooling #homeschool #agilelearning #mindfulmama #mindfulness #mindfulkids #playday