One of the cornerstones of living life The PlayFULL Way is collaboration. We are not meant to be single, solitary human beings trekking this world alone. We are primed to be in connection. In connection with ourSELVES and in connection with each other.
"We belong to each other" (Glennon Melton Doyle).
And "We are hardwired for connection" (Brene Brown).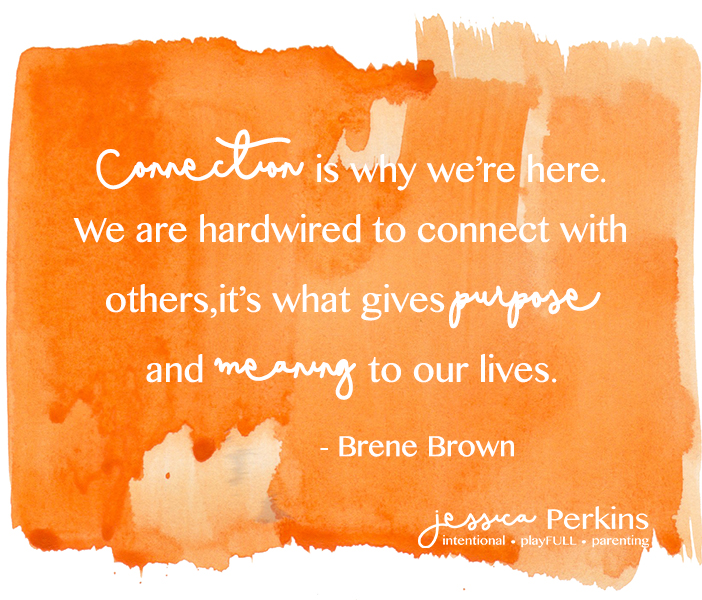 One of then ways we practice our collaboration skills The PlayFULL Way is through art-making. This is a super simple process thats beautiful and messy and fun. There is a bit of growth-mindset built right in because you HAVE to go with the flow, embrace whatever is on the page, and interact with what you have without full control over the outcome.
That's where the collaborative magic happens.
You can play Collabora-DOODLE with 2 or more people. You can do it with one paper; or you can have everyone begin their own paper and pass it around in a circle.
Materials:
Blank Paper
Writing utensil – We LOVE PaperMate Felt tip pens and Crayola Super Tip Markers for this kind of drawing work. (affiliate links)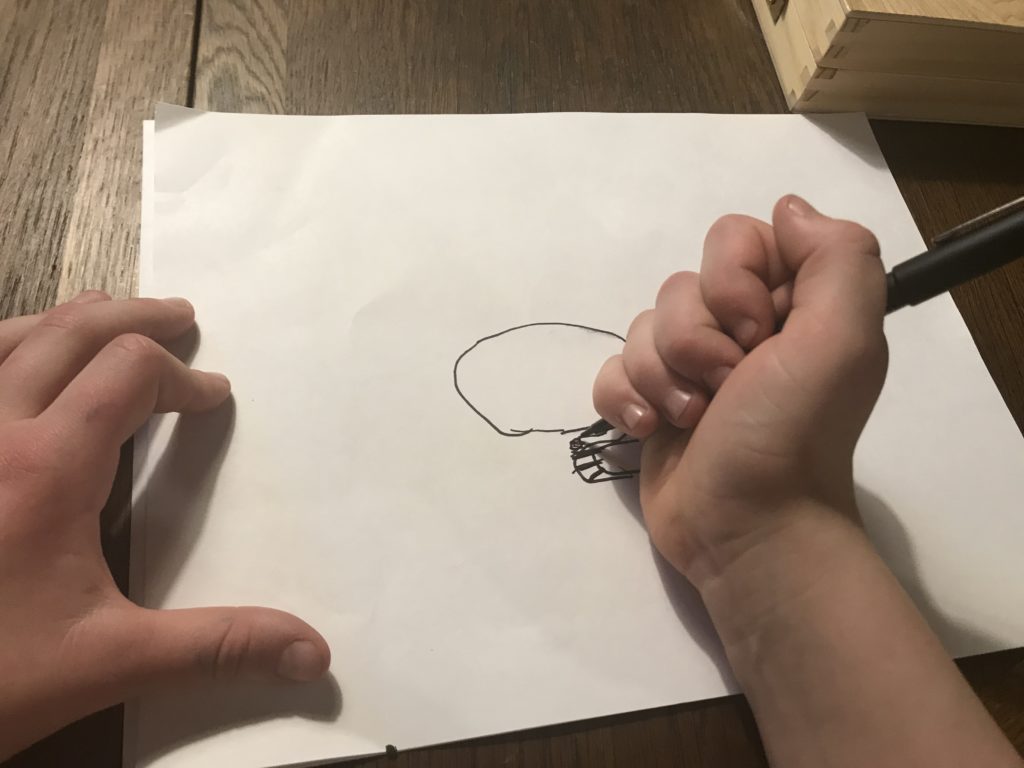 The first person starts the drawing then
passes the paper to the collaborator who
passes the paper back to the original artist who
passes the paper back to the collaborator who
passes the paper back tot he original artist who….
you get the idea!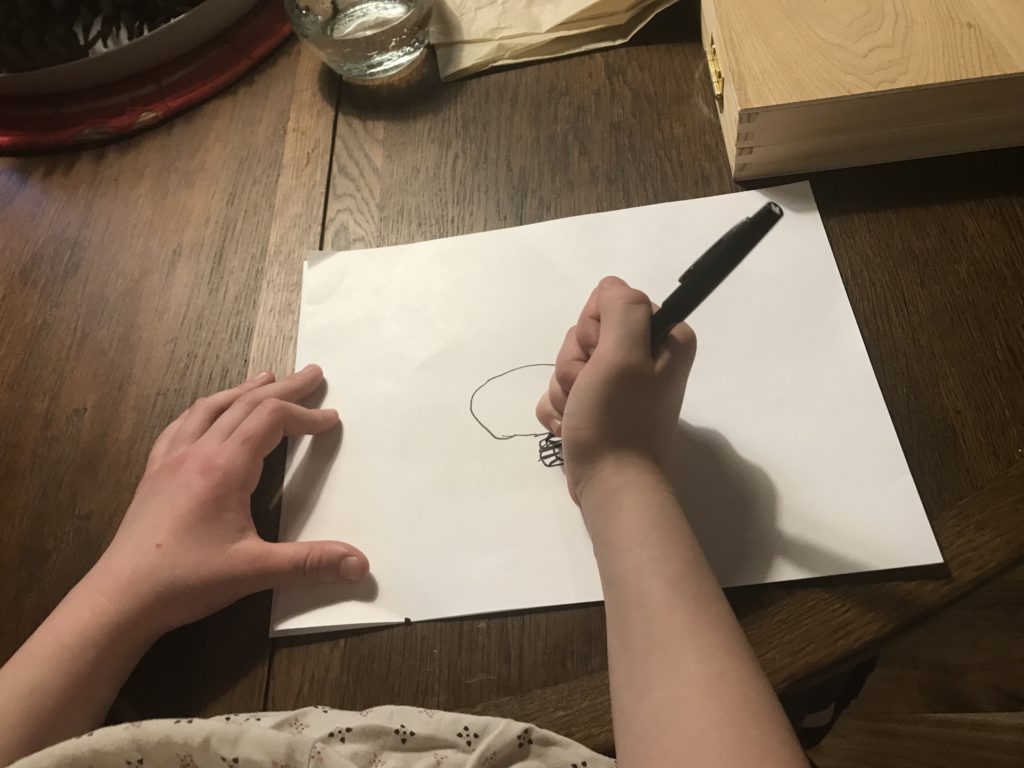 You can add details to your collaborator's original drawing; add a shape; add a brand new drawing; take it wherever you want to go.
You can do it solely in ink – black and white or you can play with colors and textures. If you wanted, you could cut and paste magazine clippings to add even more tactile play!
You can put a time limit on each person's collaboration or you can leave it open to interpretation. You could even do a "secret agent collaboration" where you begin the drawing and then slide it under someone else's door to find by surprise. You could stretch out a drawing or painting collaboration for days, weeks, or months if you really wanted to layer the interest and stretch your inspiration and focus.
Last night, I sat down to do some writing/drawing work for The PlayFULL Way and my 7-year-old came over and said "can I draw, too?" (ON my paper…which, I sometimes get some anxiety about when I am working on a particular vision.) But I have learned, over time … and it's a lesson I keep having to re-learn … that, when a child comes TO YOU and asks you TO PLAY (in this case the play was art-focused. which happens to be within my play profile so it's not a stretch or huge difficulty for me to engage with my children creatively/artistically…it just takes my presence. my time. my focus. my intention to ENGAGE. Which is what they are looking for anyway.)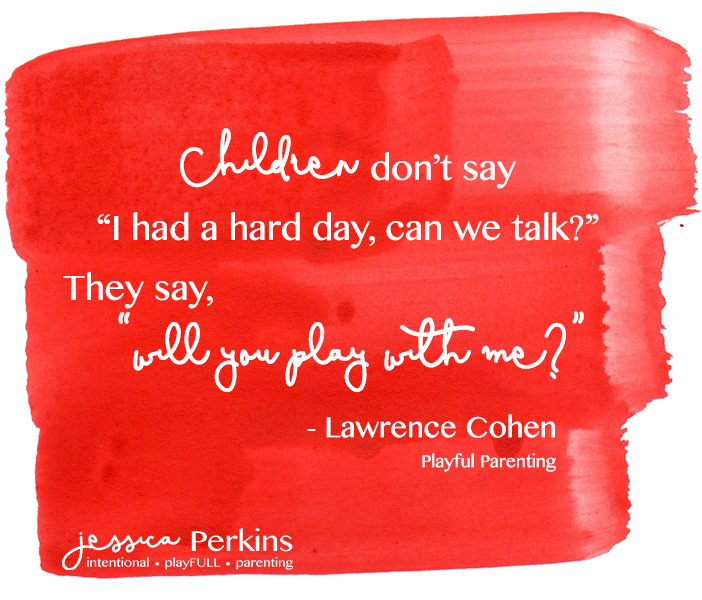 Play is a child's way of asking for connection. The Gottman's would call it a "bid for affection". "Will you play with me?" is an invitation into their WORLD. It is an invitation to join them, to connection, to feel loved.
Now that I know WHY they ask me to play, I try really hard to lean into their request. When my children approach me with those words, I know I need to TUNE IN and get back to CONNECTION – SLOW DOWN – and PLAY. Even when I am busy – particularly when I am busy – when they are most in need of being reminded that they are important TO ME and loved – that is the time I have to become hyper aware of my time and energy focus to make sure I am FEEDING THE METER (Dr. Harvey Karp talks a lot about this and is one of the main pillars in the How to Play With Your Children Play Guide!) (or check out our Table Talk CONNECTION COURSE here!)
In this particular moment and bid for attention, I caught on in time. I was able to meet her need. I leaned into The PlayFULL Way and said YES to PLAY.
Okay, let's play.
It looked a little something like this.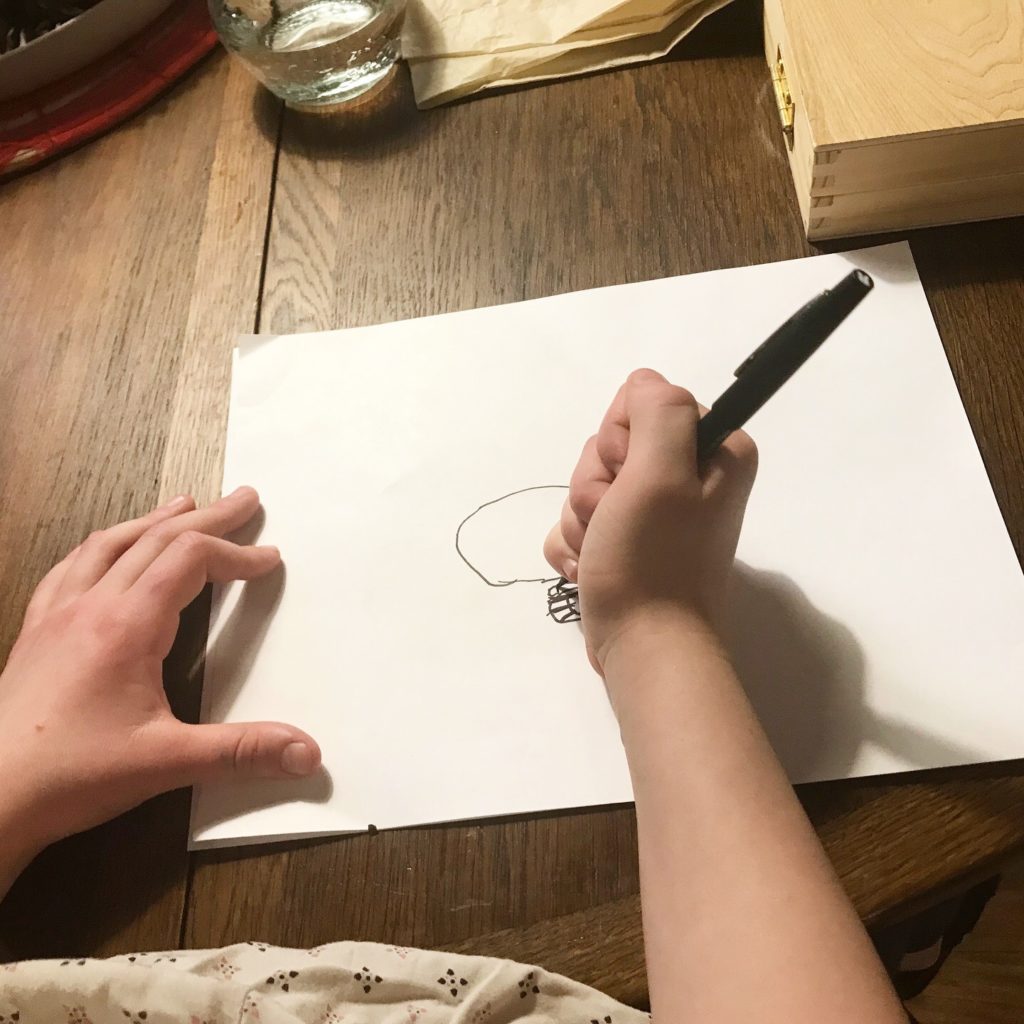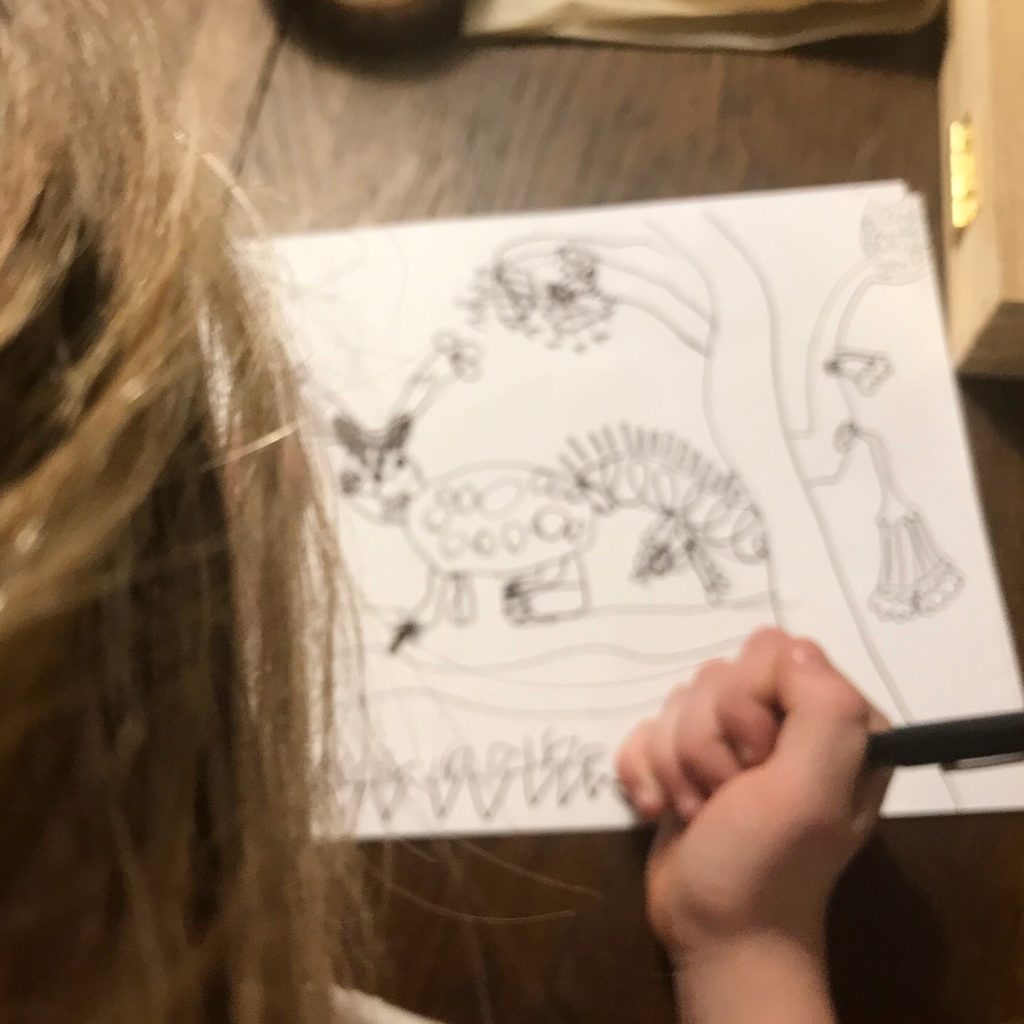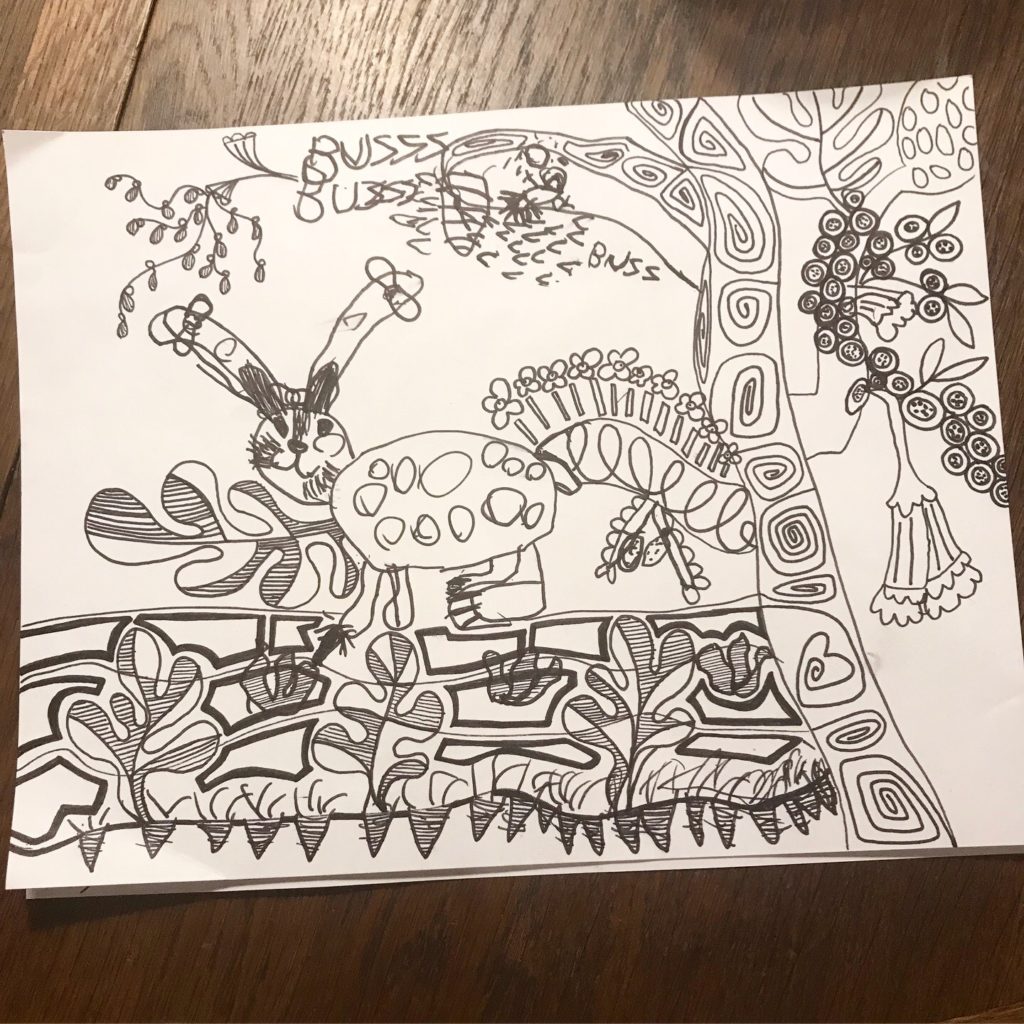 Sign up here for our FREE Printable, How to PLAY with Your Kids!
Come play with us!
Join us on FB and Instagram for more tips, tricks, tools, and resources for connecting The PlayFULL Way.
Mama May I – Permission to Play.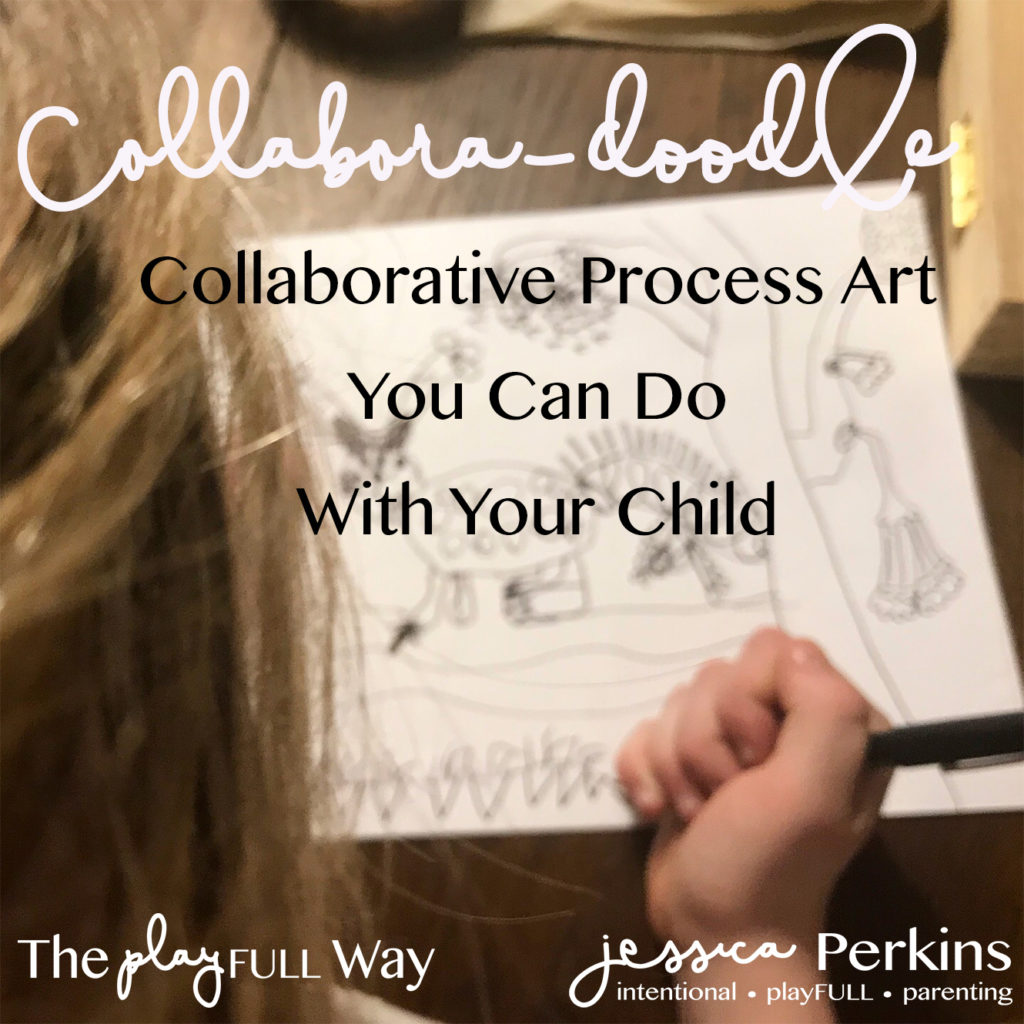 Looking for even more Connection Through Play?
Check out our Table Talk Connection Cards and Join our Table Talk Connection COURSE ! An online, digital, course created to enhance your family's JOY through conversation, rituals & rhythms, and getting intentional about building the culture of connection at home.