You are Magic Unicorn Spun Polyester Square Pillow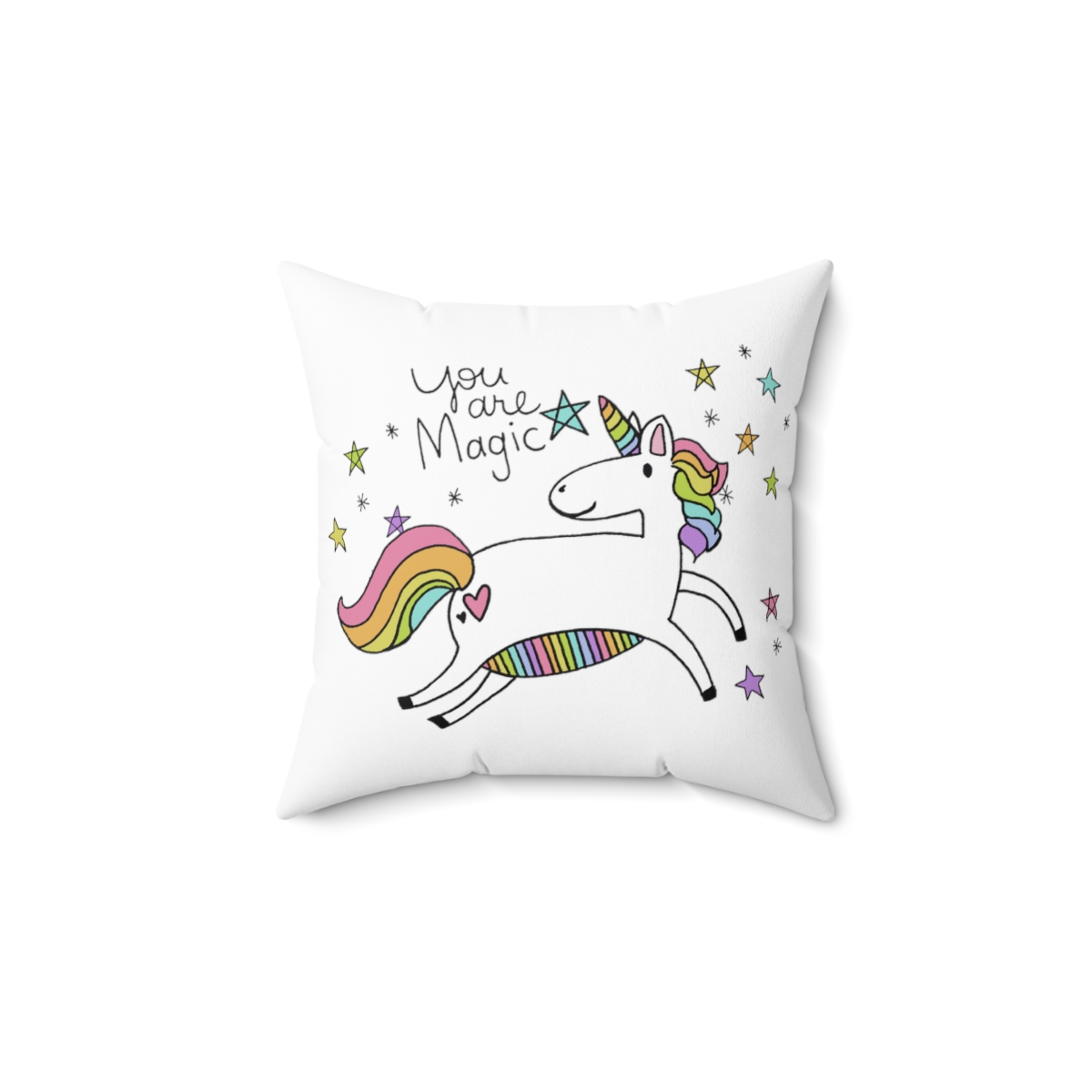 Room accents shouldn't be underrated. These beautiful indoor pillows in various sizes serve as statement pieces, creating a personalized environment. Invite this You Are Magic Unicorn design into your cozy space to bring a pop of color, beauty, and joy. This unicorn is an original - created first in ink and then enhanced graphically by the artist.
.: 100% Polyester cover
.: 100% Polyester pillow included
.: Double sided print
.: Concealed zipper
.: Note: Pre-constructed item. Size variance +/- 0.5"
Join the Family
Get latest news and updates