Building a schedule during uncertain times. How to create a rhythm that works for you and your family.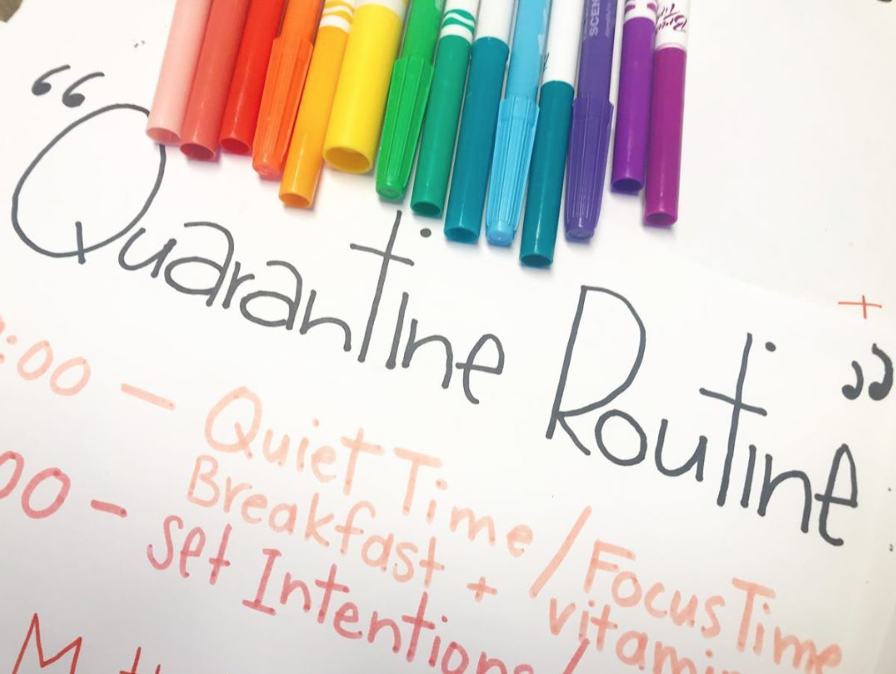 This is the one we are using: we homeschool, self directed learning style so we go out a lot and that's what used to build our schedule but otherwise we were fairly unscheduled. 

My daughter actually named it which was a blaring call for consistency and some semblance of structure or routine in my opinion. We don't stick to it exactly, there is some flexibility to it.
I often have each child choose a different room of the house to be in for 15-30 minutes every once in awhile to help them to the self care space they need but can't usually articulate. 

In moments of trauma, children need something reliable and consistent to tether to – to root into – for grounding. Something they feel like they have some control over.. and when they don't know what's next they can look at it and say: "oh, this is what I should be doing. Ok" – as a tethering tool. 

Be gentle with yourselves. This is a global emergency. Consistency and routine are important – but connection is the.most.important right now. 
Alexa helps our family rhythm during the day. Having a flexible plan for the day has been hugely beneficial for us during quarantine. When days blur into each other, it can be a challenge to be intentional about how we are choosing to spend our time. As a self-directed-learning family, I am often faced with the need to "be productive" and the knowledge and understanding that humans are hard-wired for learning – all.the.time. And that producing something doesn't necessarily equate to learning.
The magic of learning unfolds organically and naturally when a young person feels safe, is open, and engaged in the content.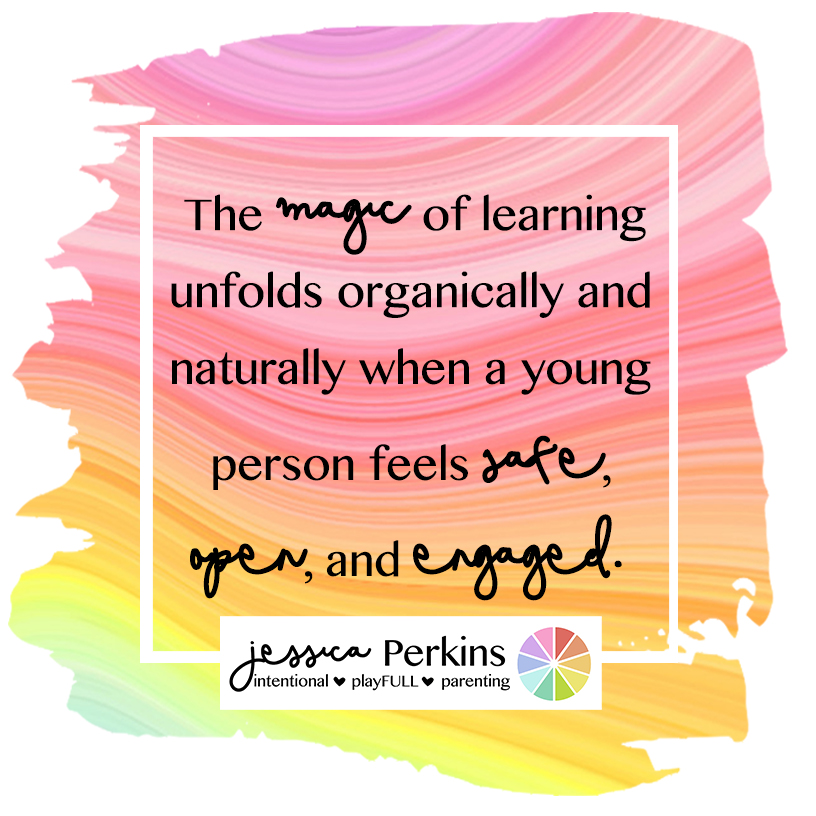 The best way to set a learning foundation is through consistency (hence a schedule or rhythm); clear communication; and, trust – in them, the process, the environment, and the dynamic, and ultimately, connection. —— we built a "Quarantine Routine" —— but it's really more of a rhythm because we sometimes change time slots when we need more flexibility. That said, I have programmed our @amazon Alexa to set reminders that coordinate with our posted rhythm. We have a visual anchor – the posted schedule and the audible anchor – Alexa announcing transitions.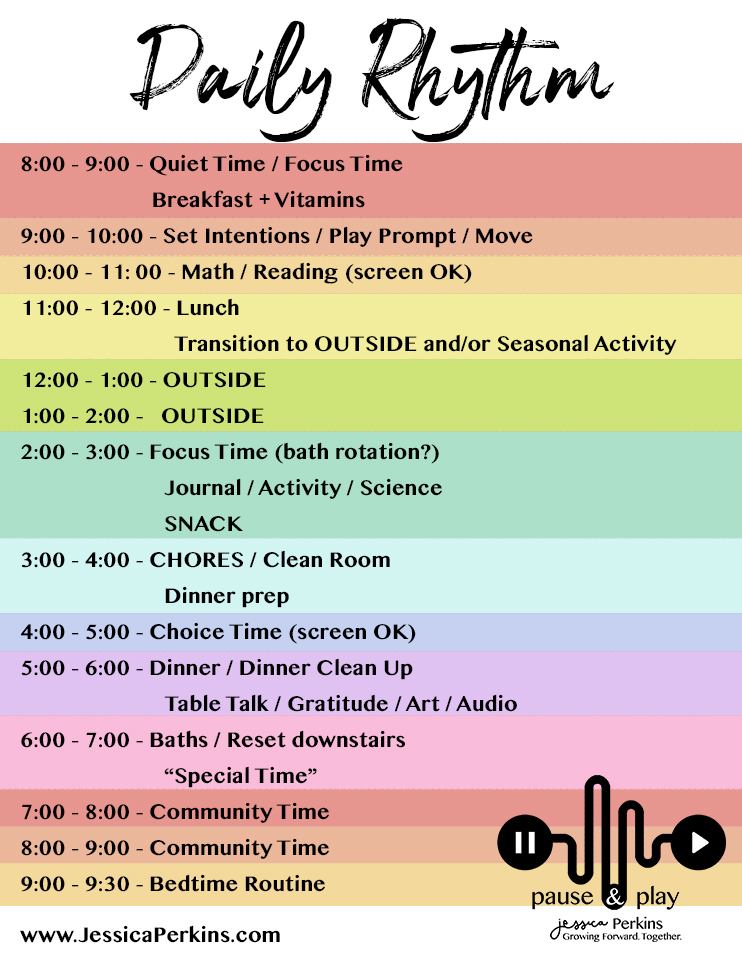 These are the daily reminders I have asked her to share with us. It really helps me navigate and juggle my scheduled work time with parenting time and play time – self care time and household time.
I have also asked her to infuse some random facts throughout the day ✅ , to tell us a joke 😂, reminders to wash 🧼 hands, take a deep breath 💨, check in with your hunger 😋, suggest a snack time 🥕, and prompt us to have some Special Time 💗 — normally bed time is earlier, but during quarantine we have been watching documentaries while cuddling on the couch and easing into sleep 💤 — our mornings have been starting later as a result.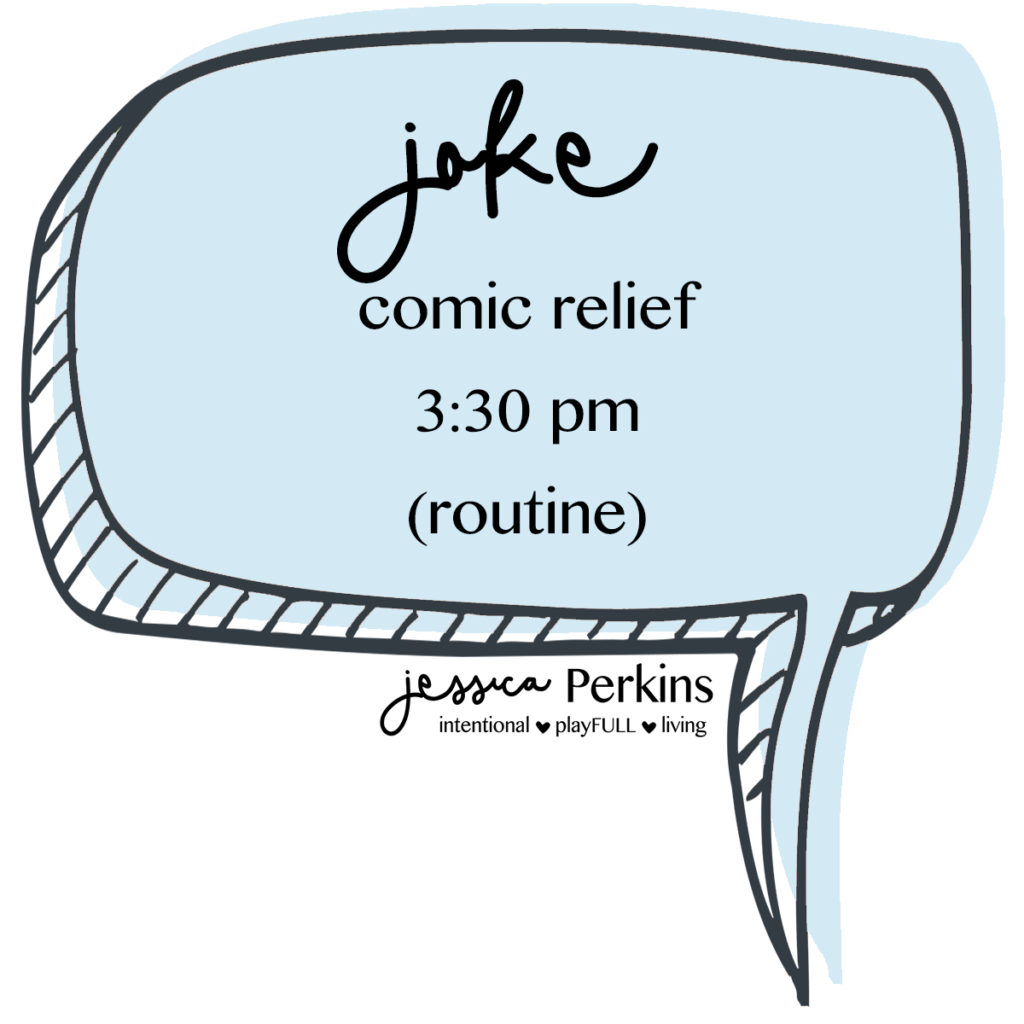 Feel free to tweak the times to fit your family's needs. And add your own captions to your Alexa app using familiar transitional phrases and inside jokes that work for you and your family!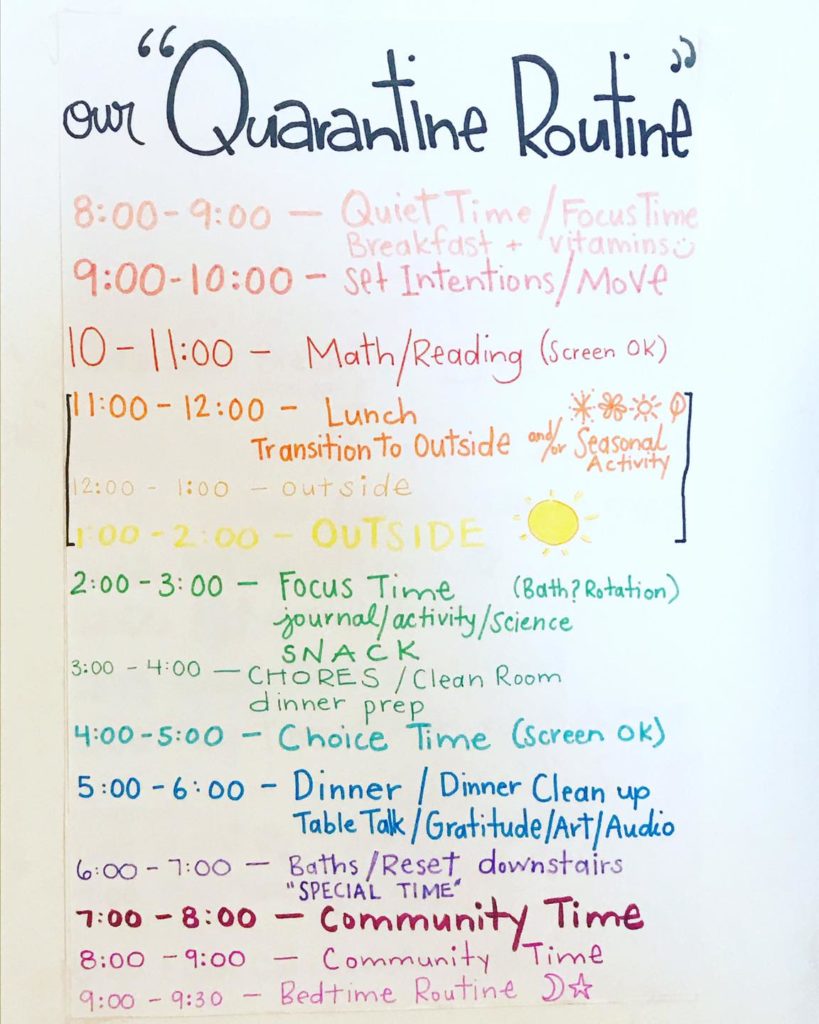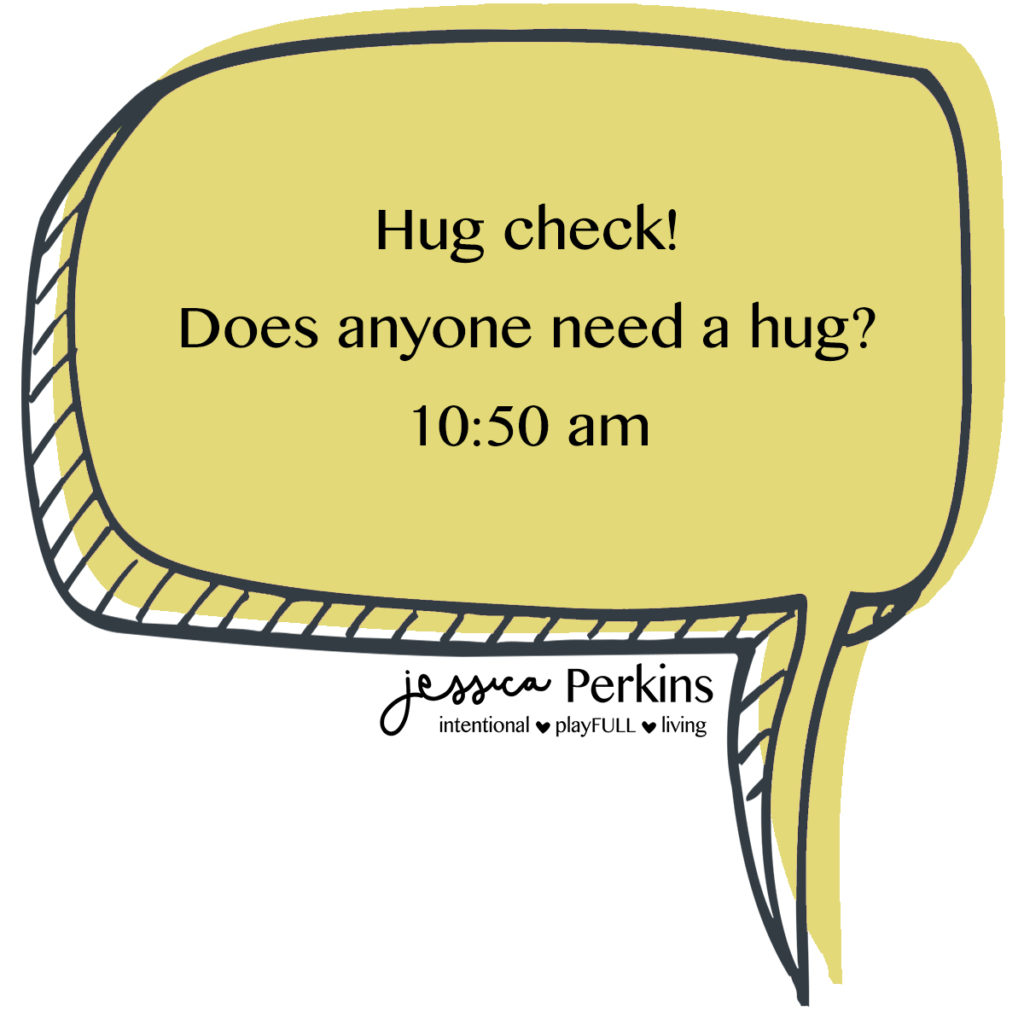 Know how kids connect?
They play. They play things through to think things through.
Slow down and make sure YOU are taking time to pause and reflect ⏸ center yourself, play and connect ▶️ We are doing daily play prompts in my Facebook group as a way to remind ourselves to play. Today's play prompt is Gratitude: draw, write, doodle, build, make, create, move, music your way through the play prompt and share! 

Community is also hugely important right now. ✨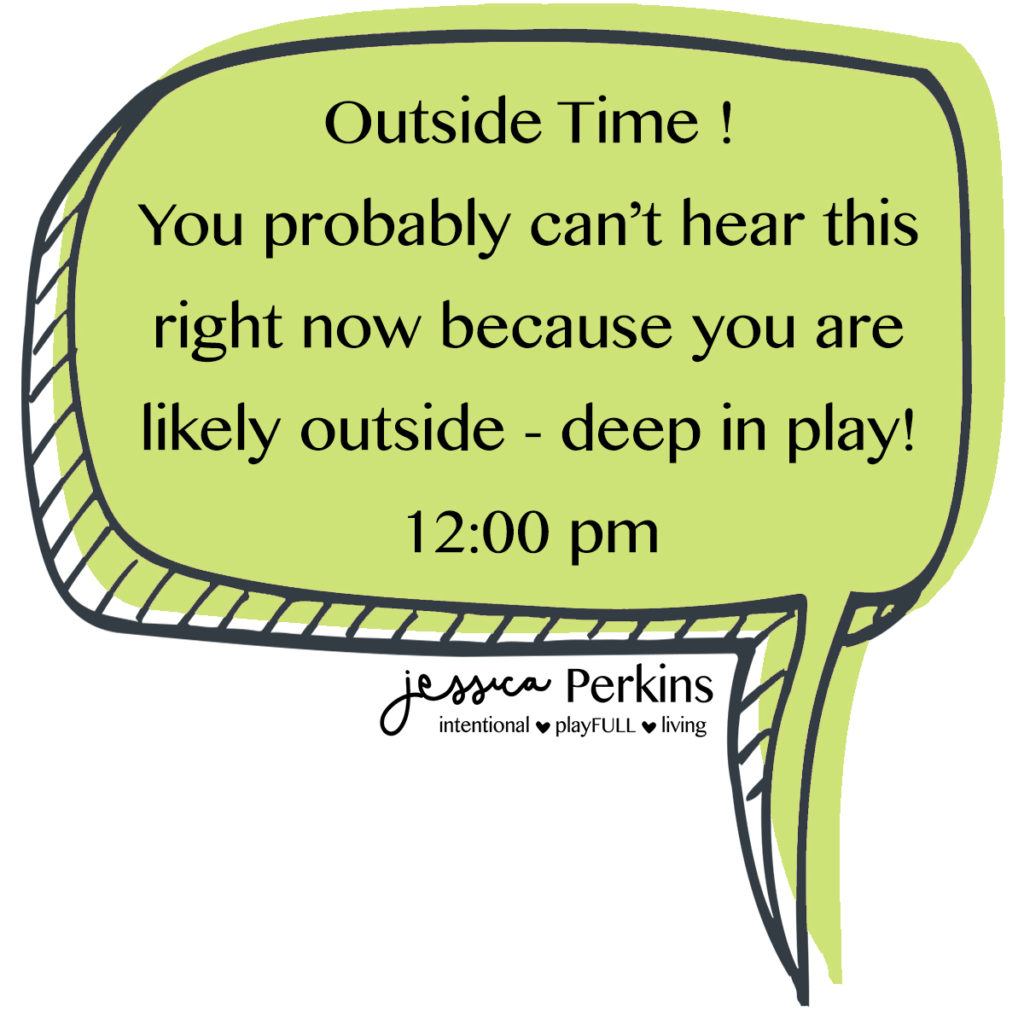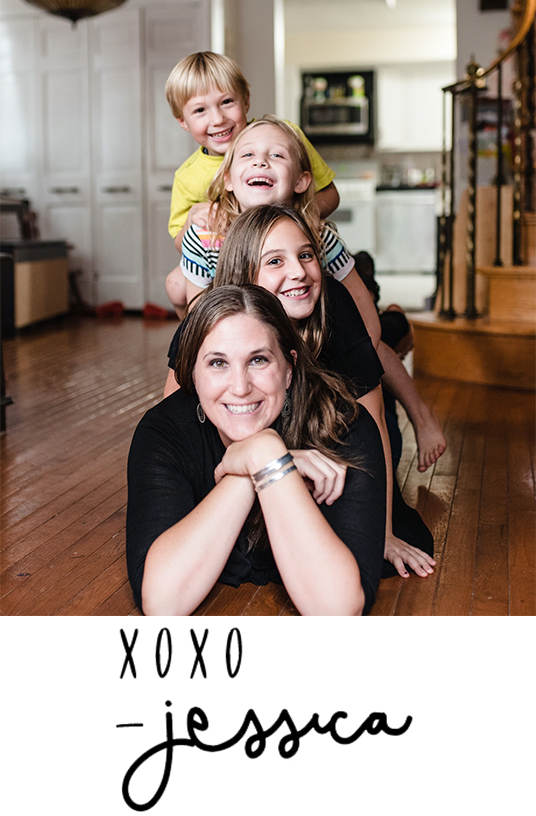 I am making the Quarantine Routine / Daily Rhythm poster available for free when you sign up to our email list.
Sign Up Below if you would like a downloadable PDF.